Welcome to the home of the San Fernando Valley's Just Dave Band
California Country at its Finest
just blog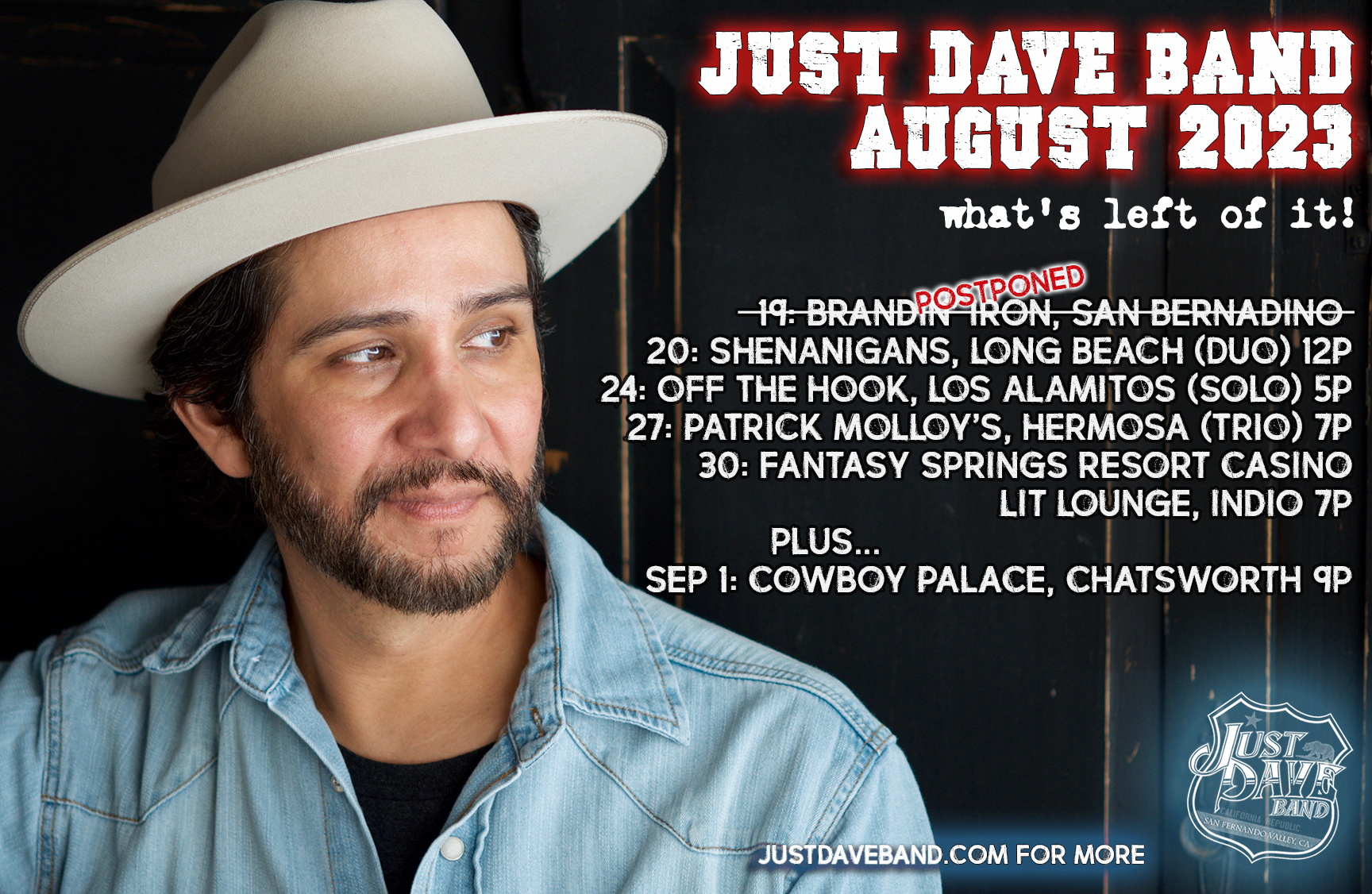 SUMMER 2023: FEELS SO GOOD TO BE BACK!
Starting in Jan of this year, I've been working non-stop on a few TV shows, as the Supervising Music Producer. They both took a lot of hard work… and TIME, but the opportunities were amazing. NOW, time to catch up with the music, the entertainment company plan, and LIVE SHOWS again! 
Catch us this summer 5 times at Knott's Berry Farm's Calico Park Stage. And so many more places on our band CALENDAR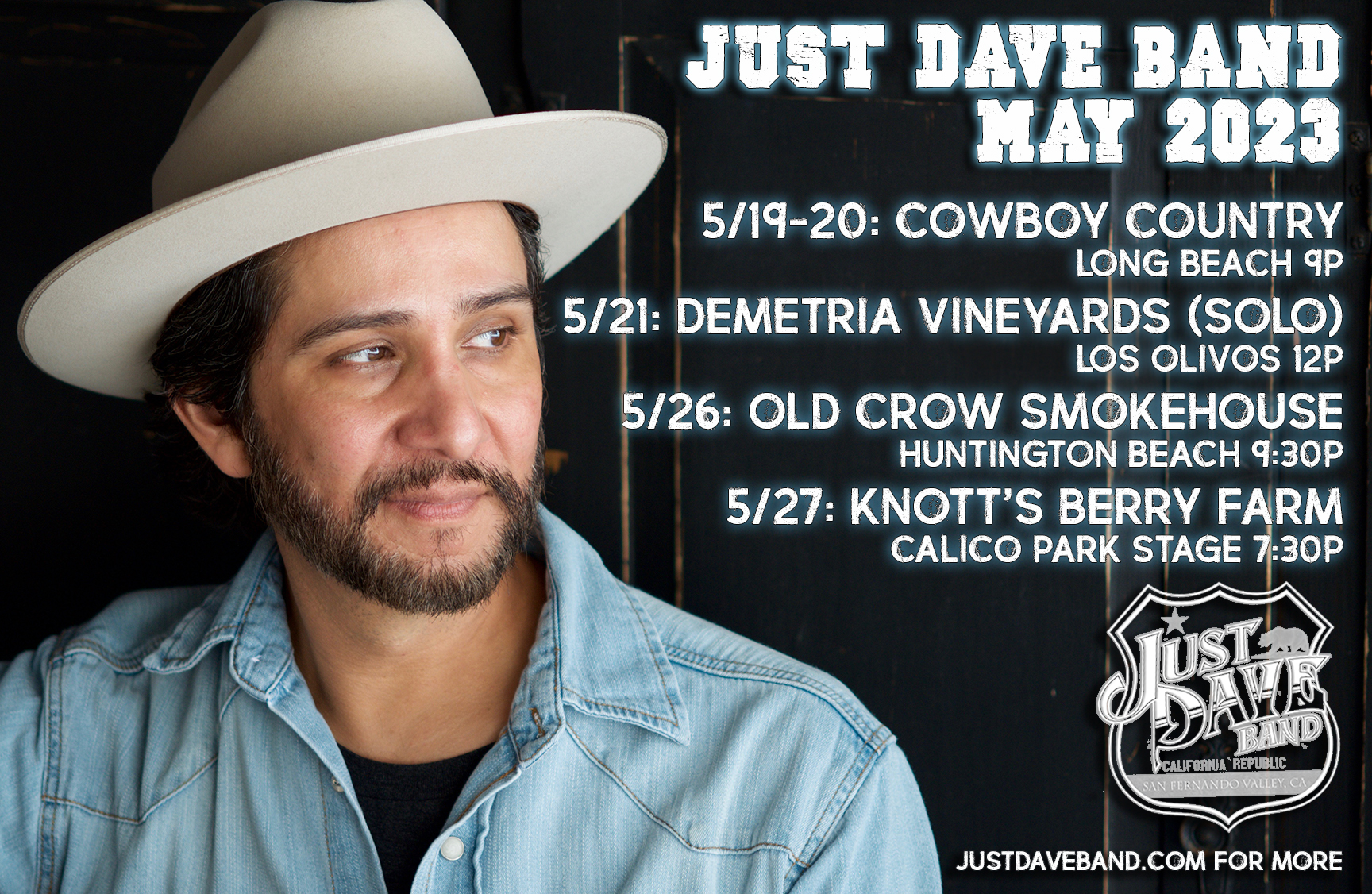 PAST BLOG POSTS
SUMMER 2022
TOURS ARE BACK... and we're all scattered to the wind, as all the tours that were postponed are in full-swing. But not to worry, there are plenty of opportunities to see JDB with a lot of the core members all summer long. Lots of solo and duo shows as well.
"Do you do weddings?" Yes! In fact, many of those weekend gaps in our calendar mean we're taking the day to play a special event like a wedding or birthday, or at a corporate/private function. I don't put those on the band calendar, but believe me, we are WORKING! Click on the CONTACT link to check our availability, and click on the CALENDAR link to see what shows we're doing that are open to the public.
NEW YEAR 2022
 It's a new year, and while we're not going to jinx it by saying it's 'our year', there are a few things on the horizon worth remaining hopeful for. Although 2021 saw a glimpse of back-to-life, the fall and winter brought a bit of shutting down again. Thankfully, even if the crowds are lighter than before, the work in live music venues hasn't completely stopped. And spring with its outdoor shows is right around the corner.
This year I will be back in a few TV gigs (sometimes as a producer, so please forgive me if I don't update as much during that time), and I'll try to post more about the small victories that happen each week. I know, I'm not the best at posting, but maybe I'll 'resolve' to change that.
We're also actively booking weddings, private events, galas, corporate parties, and more, so please contact me for more information. And check out some of our glowing reviews online! - JDB
SUMMER 2021!
Can you believe it? We're back! In some ways it took months to test the waters on stage, and cautiously watch the crowds grow to a safer level. In other ways, we had to be understanding if a show canceled or postponed, and we needed to move it to another date.
Well, those dates are all coming back this summer... bear with me as I figure out how to do all this again!
While there are still plenty of private shows on my calendar, the live club and honky-tonk dates are returning, and I'll do my best to update y'all. Best way to follow is on this website's shows, and on BandsinTown at @justdaveband
July is a monster and August is filling up. Time to update it now, actually... JDB
SEPTEMBER 2020
Do we have some catching up to do! I'm sure you can guess that, during this time, it's been difficult to work as a musician, or even congregate to keep the music flowing. While I'd like to say I spent the entire apocalypse writing new music, I actually spent it growing the reach of The California Country Show, my weekly country music radio show and occasional podcast. Please check it out at california-country.com 
I'm also happy to report that we'll finally be getting back out as a band again. Slowly, and safely, is the plan. After 2 of us actually CAUGHT Coronavirus during the false hope of reopening back in June, we're definitely picking and choosing venues we feel make a serious effort to protect the staff and the patrons, until we're all back full-force. For those of you reading this that have concerns, I'll do what I can to perform for you both online and live again, but in masked environments and with limited capacity. We're lucky. Most bands can't work, because the venues they play aren't open yet. I encourage everyone to take a moment to think about these bands and venues when heading out of the house. The simple act of wearing a mask in public will allow my friends and employers to open sooner. Politics and arrogance aside... thinking of my fellow artists would really help us all out right now. - Dave
May 2020
Just Dave's Solo Show V this Thursday May 14 6pm Pacific on Facebook live. Link below!
Hopefully everyone is safe 'in there' and washing those hands! First and foremost, I want to say that I miss you all so much. The crowds, the staff, the sound crew and especially the band members of wherever we play. It's been a while, and it may continue to be, so if you don't mind, follow our online exploits on Facebook and Instagram at @justdaveband for updates, past performances, live shows, and... wait... live shows? That's right!
In fact, Thursday April 16th at 7pm PDT, I'm taking a crack at it. More streaming shows to follow so head to https://faceboook.com/justdaveband for more!
NEWS: Dave's also going live April 22nd and 30th at 6pm on Facebook. Please tune in!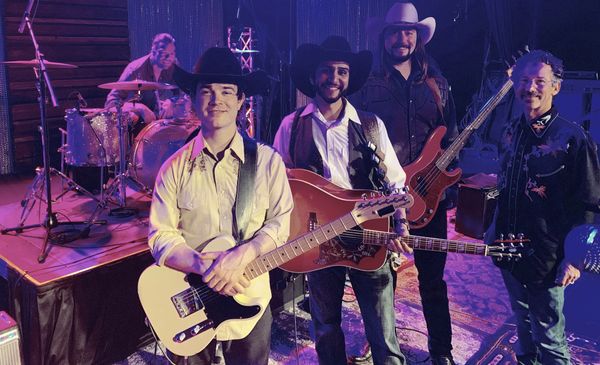 Following an appearance on Monday's "The Bachelor" on ABC, Just Dave Band is releasing the new single "Play the Hell Out of a Guitar" this Friday 1/24. Catch it on all social media platforms. And if you CANNOT wait, there's an advance stream/download available at justdaveband.bandcamp.com
JUST DAVE BAND'S NEW SINGLE RELEASES FRIDAY 1/24
"Play the Hell Out of a Guitar" the new single from Just Dave Band will release on all streaming and purchasing platforms on January 24, 2020. As seen on TV, you can follow Just Dave Band on Twitter, Instagram (and, sigh, sure, Facebook) @justdaveband for all updates and info.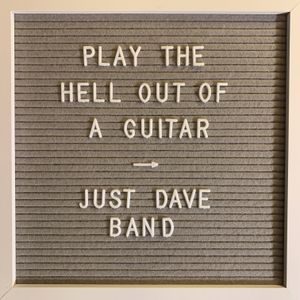 And if you absolutely CANNOT wait to hear and download "Play the Hell Out of a Guitar" from Just Dave Band, you can find the pre-release on Just Dave Band's Bandcamp Page: CLICK HERE FOR LINK