Archived Just Dave Band News 
Jan 2020: Happiest of New Years to you!
No time for reflection over here! January for JDB is in full swing and a culmination of the hard work of 2019 finally coming to fruition.
The biggest news this month is a single Just Dave Band is releasing of "Play the Hell Out of a Guitar". It's a raw, live-sounding tune about life on the road and how the choices we make can affect those that love us.
Here's a shot from the recording session with John Schreffler (we were trying so hard to look tough). Stay tuned and #StandbyForGreatness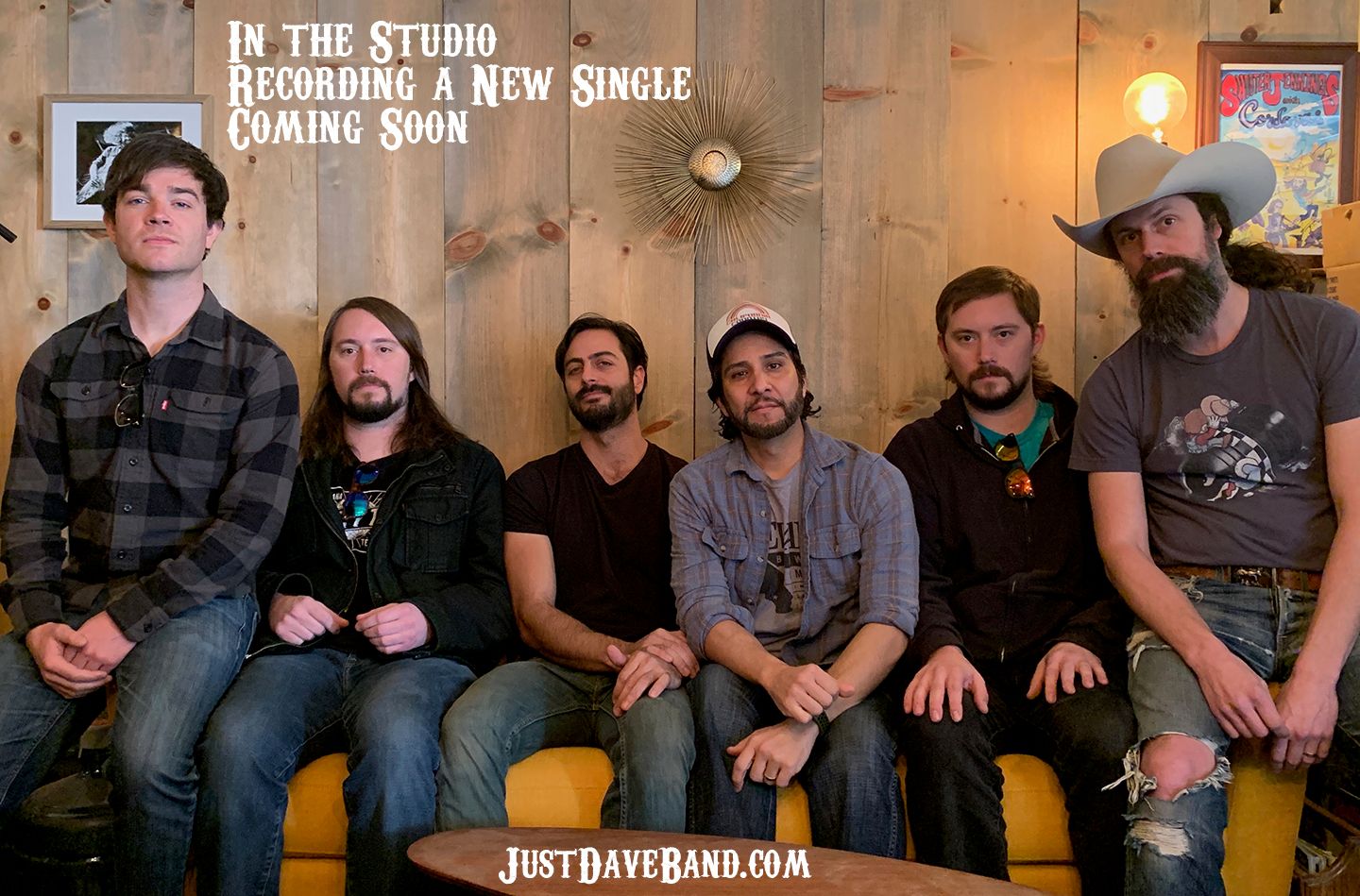 Pictured: Kyle LaLone, Zack Hall, Matt Lesser, Dave Bernal, Adam Hall, John Schreffler
June/July 2019
What a successful Oakheart Festival 2019!
Not only did Just Dave Band play this year, but my radio show/podcast represented big time for the debut of the California Country Show Stage, with acts like Gethen Jenkins, Alice Wallace and Aaron Pax Taylor. Check out the monster banner that I plan to bring out and produce more shows with!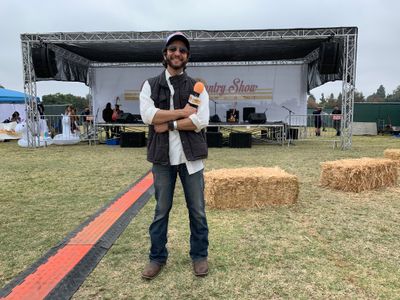 April 2019
Great shows coming up, including a return to Vegas, Lake Havasu, and a few summer festivals we MAY be a part of... you'll have to stay tuned for that!
FOLLOW ALERT: California Country has its own RADIO SHOW!
If you get a chance, I'd love for you to follow my podcast-turned-actual-radio-show, The California Country Show, now playing Thursdays at 7pm on KLBP 99.1 Long Beach Public Radio and streaming online at www.klbp.org (and hopefully, beyond...)
The great part about having my own radio show is that I get to play my fellow musicians' music and interview them as well, and down the road, get them some royalties for radio play! It's a great feeling. Follow the show on social media at @calcountryshow
Thanks, y'all!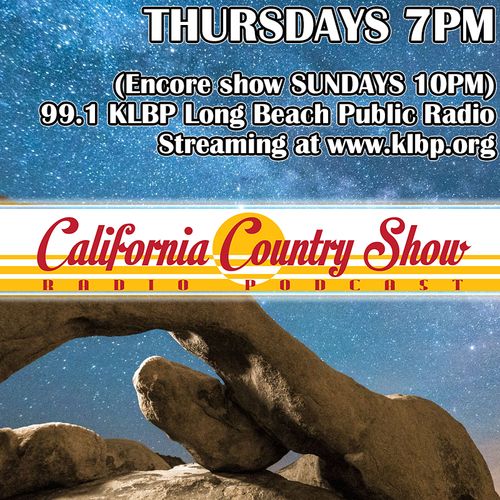 December 2018
It's here! The Country Jam featuring a big lineup of Borderline Bar and Grill country artists, all getting together for a great cause... to support and entertain the Borderline staff, family, and victims' families, and to join together on one stage. Thursday Dec 27th at the Canyon Club in Agoura Hills. Tickets are available at the door and at www.canyonclub.net
Hope to see you there. Doors open at 6pm and the show starts at 7:30pm with a special tribute and speeches. All ages. Under 18+ must be accompanied by an adult.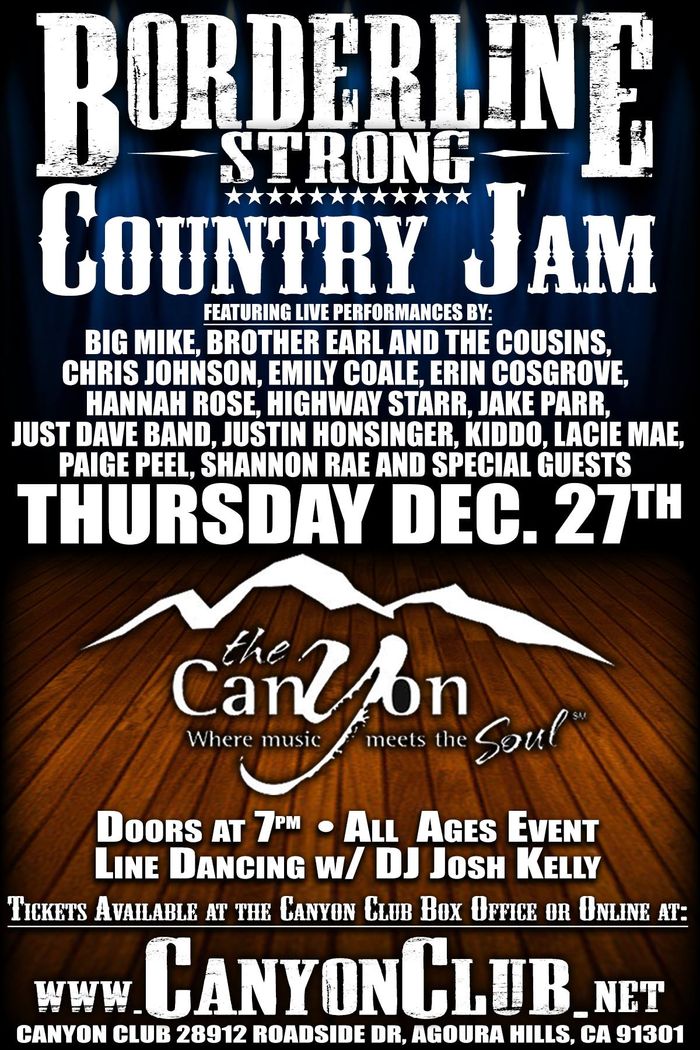 November 2018
Sigh. How do I even begin to explain the terrors we as a community faced this past month. Especially the ones suffered in person by our beloved family at Borderline Bar in Thousand Oaks. While we've done charity events in the past, the massacre at Borderline where 12 lives were lost, and the devastating fires that found many mourners scrambling to evacuate before even getting a chance to grieve has JDB working overtime to make sure we do our part for our local family. In love, in support, and for the sake of healing, follow us on Facebook at facebook.com/justdaveband to see where we're performing to benefit victims. Already a few benefits are in the works, and I'll post more here soon!
December 20th, join an enormous lineup of California's premiere artists at the House of Blues Anaheim for the 5th Annual California Country Christmas. This time, we all sing favorites from the 90s. My very own radio show, The California Country Show will be out conducting interviews and all to benefit Spark of Love Foundation. Check it out! Click the photo to RSVP and get free comp tickets!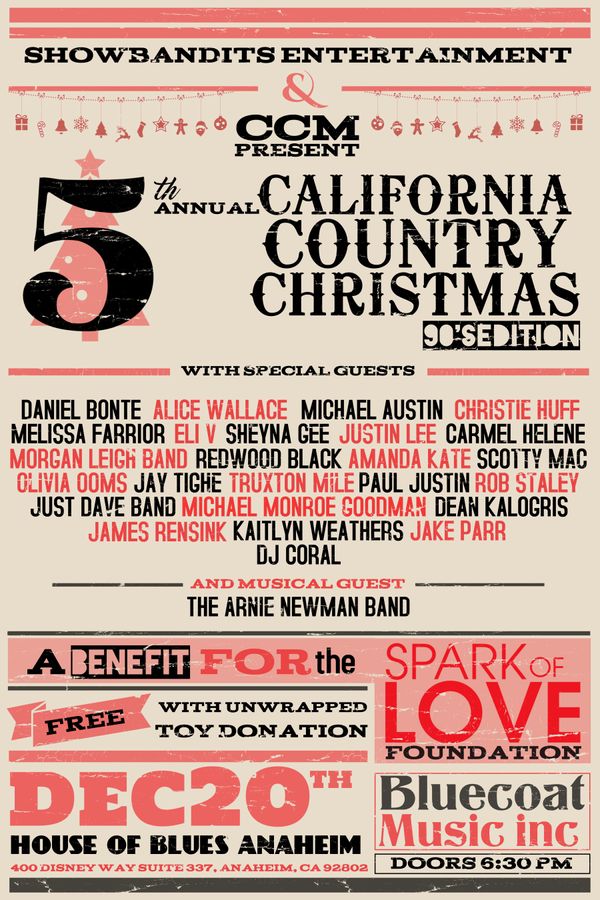 Hey music supporters in #CaliforniaCountry, I'm sad to report that our long-standing weekly country music jam night, the Last Chance Country Jam has been cancelled after 5 1/2 years of shows. Thanks all for your support and we hope to find a new home for this music scene down the road. I threw a quick 'thank you' video together to one of my tunes, "The Hangover Store". Check it out here:
Or here: https://www.youtube.com/watch?v=2-7F4gtHvCM
 9/2018
I've got blisters on my fingers! 19 shows in the month of August! And September shows are adding up!
Check out what we have to offer live this month, and also, looking ahead to October, we're opening for an acoustic Jerrod Niemann tour at Borderline, Thousand Oaks 10/19. Tickets available by clicking the photo link.
For more on Dave Bernal, Just Dave Band, and California Country, please click around...